ENERGY PERFORMANCE CERTIFICATES (EPCS)

STOCKPORT, MANCHESTER
DOMESTIC EPCS
Domestic EPCs for existing properties are the most well known of the Domestic Energy Assessment Services we offer. Calculated using the Reduced Data Standard Assessment Procedure (RDSAP), Laurence Jay Ltd is fully accredited through SAVA to undertake such surveys.
The resultant Domestic EPC always includes Recommendations that list cost-effective and other measures (such as low and zero carbon generating systems) to improve the building's energy rating.
Operating in the South Manchester area, we offer competitive prices for undertaking EPCs in the Buxton, Macclesfield, Stockport area. We are happy to provide you with an instant quote or estimate given the following pieces of information:
Type of property i.e Terrace; Detached
No. of bedrooms;
Address and Postcode
Commercial EPCs are required when commercial buildings are marketed, sold or rented out. Commercial EPCs are produced using the Simplified Building Energy Model (SBEM). For non-dwellings, the best buildings have a lower numerical value.
Responsibility for providing a Commercial EPC depends upon whether the property is to be sold or rented.
On Sale: For existing buildings to be sold, the building's owner is responsible for ensuring a Commercial EPC certificate is produced and made available to all prospective purchasers at the earliest opportunity after marketing commences.
On Rent: When buildings are to be rented out, the landlord is responsible for ensuring a valid certificate is made available to all prospective tenants.
Commercial EPC Accreditation
There are currently three levels of Assessor qualification:
Level 3 relates to simple existing buildings with commonly occurring characteristics that can be modelled using SBEM;
Level 4 relates to new and more complex existing buildings that can be modelled using SBEM; and
Level 5 relates to the most complex new and existing buildings that need to be modelled using Dynamic Simulation methods (DSM).
Laurence Jay Ltd is accredited at Level 4 through BRE Global. It is estimated that this skill level is sufficient to assess over 95% of the current commercial building stock.
What is an EPC?
An Energy Performance Certificate (EPC) and is used to measure the energy efficiency of a building. These are so important, as the energy efficiency rating needs to meet the building regulations.
Energy assessors give the EPCs, and they are valid for 10 years. If you live in the Manchester area and you would like to get a quote for our EPC prices, then please get in touch with us today.

Who Requires an EPC?
An EPC is required by building owners and construction workers, as the EPC rating needs to be given during the design process to ensure the building will meet the specific building regulations.
You will also need a Manchester EPC rating if you are buying or selling a property. If you are looking for affordable Manchester Energy Performance Certificates, please call us today.
What Does an EPC Involve?
Energy Performance Certificates involve measuring the property's size and working out the property's age and condition, and checking your energy efficiency. Any cracks that affect insulation need to be identified, and They usually take between 20 minutes to an hour, depending on the size of the property. They should be completed every 10 years. Here are the main aspects that are identified during an EPC:

Age of the property
The construction method of the property
Measuring the floors
Measuring the walls
Checking the heating systems in the property, including your boiler
Analysing your loft insulation and your existing cavity wall to see if any heat is escaping
Checking to see if you have any other heating sources
Our Residential & Commercial EPC Services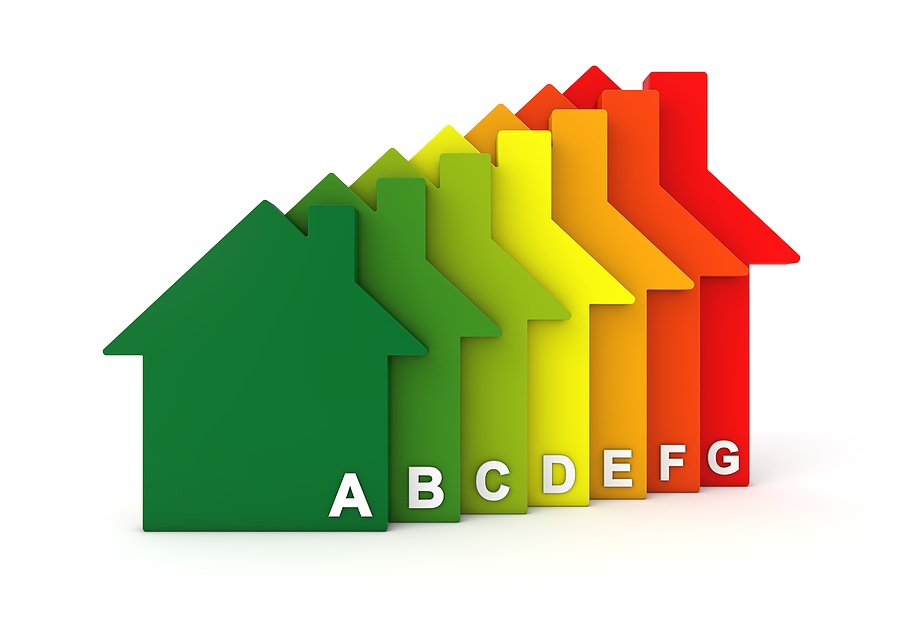 Our Energy Performance Certificate (EPC), Manchester services for residential and commercial properties are second to none. Our energy assessors are highly trained and qualified to ensure you have a trusted EPC provider.
We want to ensure that your commercial or residential property is energy efficient. We cover the properties in Manchester, so if you would like to get an EPC quote, please get in touch with us today.
EPCs are significant for new build properties, which is why our energy assessors are there to make sure your property is energy efficient. If you are looking for a professional Manchester EPC service for an affordable price, then we can help! On completion, Laurence Jay Ltd can produce as-built and off-plan EPCs for both Domestic and Commercial properties.
If you require a free quotation or are unsure of your calculation requirements and wish to talk them through, contact us in the strictest confidence.
For more information on our Domestic Energy Assessment Services and pricing structure, please call us on 0161 427 2699. Alternatively, email us using the form on the Contact Us page of this website. For domestic EPCs, SAP and BRUKL compliance please contact Laurence Jay Ltd.